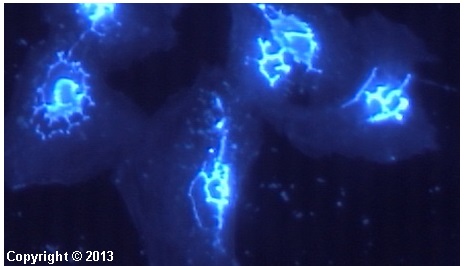 DISCOVERIES REPORTS
ISSN 2393 – 249X; Publishing only ~20 articles in 2021
2021 - Volume 4

Now reviewing manuscripts!
REVIEW Articles
Consumption of sugar sweetened beverages and their health impact on children
Raihan K Khan *, Md Afjalus Siraj, Habiba Rahman Kheya, Sumaira Khalid, Mehnaz Tabassum, Sojib Bin Zaman
Corresp. authors' affiliation: Department of Health Sciences, College of Health and Behavioral Sciences, James Madison University, Harrisonburg, VA, USA.
COVID-19 Pandemic in South Asia: Challenges and Mitigation
Md. Fazley Rabbi, Ithmam Hami, Md. Kobirul Islam, Tanin Akter, Md. Shahadat Hossain *, Md. Mizanur Rahaman *
Corresp. authors' affiliation: * Md. Mizanur Rahaman, Associate Professor, Department of Microbiology, University of Dhaka, Bangladesh; Md. Shahadat Hossain, Assistant Professor, Department of Biotechnology and Genetic Engineering, Noakhali Science and Technology University, Noakhali, Bangladesh
Dentistry 4.0
Himanshu Tagra, Panchali Batra *
Corresp. authors' affiliation: * Dr. Panchali Batra, Professor, Department of Orthodontics, Faculty of Dentistry, Jamia Millia Islamia, New Delhi, India
Role of Chest Imaging in Diagnosis and Management of COVID-19
Madeeha Subhan Waleed*, Kinal Paresh Bhatt, Farwah N. Fatima, Anoopa Mathew, Paz Ines M. Domingo, Mehrie H. Patel, Bishnu M. Singh
* Corresp. authors' affiliation: Madeeha Subhan Waleed MBBS, Ayub Medical College, 22040, Abbottabad, Pakistan
A Systematic Review of COVID-19 Reinfections
Aizaz Ul Haq, Imtiaz Bashir, Azal Ikhlaq, Abdul Rehman Arshad, Farhat Ijaz *, Anwar Ul Haq, Rana Khurram Aftab
* Corresp. authors' affiliation: * Dr. Farhat Ijaz, MBBS, MPhil.Assistant Professor, Department of Physiology,CMH Lahore Medical College and Institute of Dentistry, Lahore, Pakistan
Integrated approach for management of oro-dental manifestations in survivors of Stevens-Johnson syndrome and toxic epidermal necrolysis
Sanjay Miglani, Irfan Ansari, Nezar Boreak, Vijay Vadav *
Corresp. authors' affiliation: * Vijay Vadav, Department of Conservative Dentistry and Endodontics, Faculty of Dentistry, Jamia Millia Islamia, New Delhi, India
ORIGINAL Articles
Doctor-patient confidentiality: a cross-sectional study of opinions among medical students and doctors
Muhammad Murad Murtaza, Shehrbano Ali *, Warda Shahbaz, Bernice S. Elger
Corresp. authors' affiliation: Dr. Shehrbano Ali, CMH Lahore Medical College, Lahore, Pakistan
Bain's circuit as continuous positive airway pressure device in a postoperative COVID-19 associated mucormycosis patient with type-1 respiratory failure: a case report
Snigdha Kumari, Habib Md Reazaul Karim *, Prateek Arora, Arshad Nadirsha
Corresp. authors' affiliation: * Habib Md Reazaul Karim, MD, DNB, IDCCM, FNIV. Faculty Room A001, Block A, AIIMS Raipur Hospital Complex, GE Road, Tatibandh, Raipur, 492099, India
News & Events
Latest news from Discoveries Reports
2021, July

|

2021, Jul-Aug

Due to the high volume of the submitted articles, both Discoveries Reports and Discoveries are experiencing processing and publication delays in the months of July and August 2021. We will get back to the normal processing and publication times starting in September 2021. Note that our editorial and administrativ work is fully funded by the publishing house at this time and we are striving to KEEP THE NO FEE strategy in place as long as possible.

2020, April

|

For Authors!

WE DO NOT TOLERATE ANY MISCONDUCT! Please be aware that we are testing all received articles with specialized software for PLAGIARISM and WE WILL TAKE MEASURES if your article is already published or in consideration for publication by other journals! This may result in serious profesional consequences for the authors. The latest striking case is the following article which is already published and was re-submitted to Discoveries.

2015

|

Indexed by Google Scholar

All our published articles are now indexed by Google Scholar! First citations to articles published in Discoveries Reports are included! Search for the article's title (recommended) or the authors:

Google Scholar Search
2014

|

Discoveries Reports

DOIs (Digital Object Identifiers) are now assigned to all our published manuscripts in Discoveries Reports. DOI uniquely identifies an article and is provided by CrossRef.

CrossRef
2014

|

Manuscript Submission

Submit your manuscript FREE, FAST and EASY ! (in less than 1 minute)
There are NO fees for the manucript submission or publishing of the accepted manuscripts.

read more
2014

|

DISCOVERIES REPORTS

We are now ACCEPTING MANUSCRIPTS for DISCOVERIES REPORTS, publishing inovative and important research findings from all areas related to Medicine, Biology and Chemistry. We are also accepting experimental articles that validate/invalidate highly used reagents in current publications (ex. antibodies) and selected articles presenting negative data with impact and of wide scientific interest ...

read more