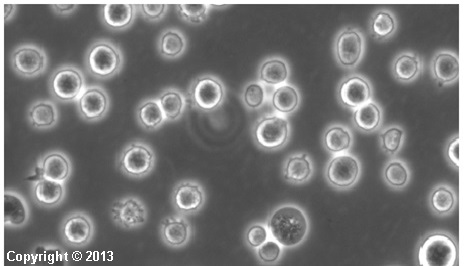 Meet our outstanding Editorial Board We are proud of our team and we welcome new interested members
Our Team
is a diverse group of 128 experts (and counting) in Medicine, Biology, Chemistry and related disciplines.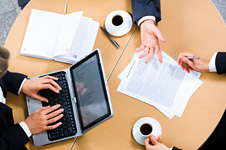 EDITORS IN CHIEF and EXECUTIVE EDITORS
Octavian BUCUR, MD, PhD
Departments of Pathology and Medicine,
Harvard Medical School & Beth Israel Deaconess Medical Center, Broad Institute of MIT and Harvard,
Boston, MA, USA
Elisa A. LIEHN, MD, PhD
Institute for Molecular Cardiovascular Research (IMCAR)
Head of HeART Cardiovascular Research Group
IZKFAachen University Hospital, Aachen, GERMANY
SENIOR EDITORS & ADVISORY BOARD
Our 55 Senior Editors (also members of the Advisory Board) were selected from well recognized researchers either in leadership positions (chairs/directors of research institutes/departments/divisions; research programs directors) or with extensive editorial experience gained with other journals. Their expertise and advice is critical for maintaining high editorial and publishing standards, and for an optimal development of the journal.
Hans-Joachim SCHNITTLER, MD
Professor and Director,
Institute of Anatomy and Vascular Biology,
University of M
ȔNSTER,
Münster, Germany
EDITORS
In addition to our Senior Editors, Discoveries' Editorial Board is completed by over 66 Editors, internationally recognized scientists with significant contributions to science. The Editorial Board is expanding to form a diverse team of experts in all fields related to Biology, Medicine and Chemistry.
Editorial team news
Latest news from our editorial team
June, 2016

|

Entrepreneur Of The Year


Victor Velculescu, MD, PhD, Senior Editor of Discoveries, won the EY Entrepreneur Of The Year 2016 Award together with Dr. Luiz Diaz in MD. They are co-founders of the Personal Genome Diagnostics (PGDx).

Entrepreneur Of The Year
November, 2015

|

Dvorak Award


Anders Berg, MD, PhD, Senior Editor of Discoveries, Assistant Director of Clinical Chemistry, BIDMC and Harvard Medical School, received the 2015 Dvorak Investigator Award to support his research in revealing important insights into the genetic changes underlying kidney disease, a disease that affects 26 million people in the U.S. each year.

October, 2015

|

$3.7M NIH Pioneer Award

Giovanni Bosco, PhD, Editor of Discoveries, Associate Professor of genetics at Dartmouth's Geisel School of Medicine, received a prestigious $3.7 million grant from the US National Institutes of Health (NIH). The Pioneer Award supports exceptional investigators pursuing highly innovative research.

$3.7M NIH Pioneer Award
July 13th, 2015

|

Lupus Insight Award

George C. Tsokos, MD, Senior Editor of Discoveries, Chief of the Rheumatology Division at BIDMC, Professor of Medicine, Harvard Medical School, and a leader in the field of lupus research, received the 2015 Lupus Insight Prize (one of the highest honors in the field of lupus research) in a ceremony yesterday during FOCIS 2015, the annual meeting of the Federation of Clinical Immunology Societies, held in San Diego.

2015 Lupus Insight Prize
May 1st, 2015

|

Distinguished Scientist

Bhanu P. Jena, PhD, Senior Editor of Discoveries, the George E. Palade University Professor, Distinguished Professor of Physiology, received the Distinguished Scientist Award during the Society for Experimental Biology and Medicine's annual meeting (April 28-May 1) in Boston. Dr. Jena is being recognized for his discovery of the porosome, the universal secretory machinery in cells, in the 1990s.

Read more Read more 2
2014

|

Brain Cancer Research Award

Victor E. Velculescu, MD, PhD, Senior Editor of Discoveries, Co-Director of Cancer Biology, Professor of Oncology and Pathology at the Johns Hopkins University Kimmel Cancer Center, well known for SAGE technology development (serial analysis of gene expression) and for using this method to perform the first transcriptome analysis in eukaryotic cells, received the 2014 AACR Team Science Award for Brain Tumor Research.

Read more Read more 2
October 1st, 2014

|

Special Issue

We want to thank and express our appreciation for the efort and success of the editors, and the enthusiasm, commitment and timely response of the authors that contributed to the SPECIAL ISSUE entitled "CELL SECRETION & MEMBRANE FUSION". Initially scheduled for publication between October 2014-March 2015, this issue was published earlier than scheduled, due to the hard work of several editors, especially of the leading guest editors, Professor Mircea Leabu and Professor Garth L. Nicolson

Special Issue
May 2014

|

Editorial Board

Welcome to our newest editorial team members ! Thank you for your interest in joining our family !
DO YOU WANT TO BECOME AN EDITOR OR REVIEWER for Discoveries and/or Discoveries Reports ? Send us an e-mail & your CV at info@discoveriesjournals.org

meet our team
April 2014

|

Indexed by Google Scholar

All our published articles are now indexed by Google Scholar! First citations to Discoveries articles are included! Search for the article's title (recommended) or the authors:

Google Scholar Search
2014

|

Editorial Board: Prof. Nicolson

Wikicompany has listed Project Day Lily written by Prof. Garth L. Nicolson and Dr. Nancy L. Nicolson and published by Xlibris among the most relevant books published since the year 1530.

Read more (pdf)